Combining Sorption experiments with in-silico modeling is an excellent idea to advance formulation development.
Learn how dynamic vapor sorption measurements help coming to the next level of formulation development.
This webinar was hosted in collaboration with Surface Measurement Systems.
Taking the Guesswork out of the Equation: Rapid and Targeted Amorphous Solid Dispersion Development Through in Silico Modeling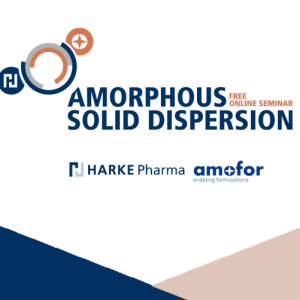 What is the best excipient for a formulation?
We want to formulate an ASD- but what is the best polymer?
What happens during shelf-life with my ASD? Will it crystallize? How fast?
What is the optimal solvent for my spray-drying process?
Finding scientifically based anwers to these questions saves money, saves material, saves time. Find out how in-silico tools help formulators on this way.
This webinar was hosted in collaboration with Harke Pharma.
By clicking on the registration link above, you will be redirected to an external website.